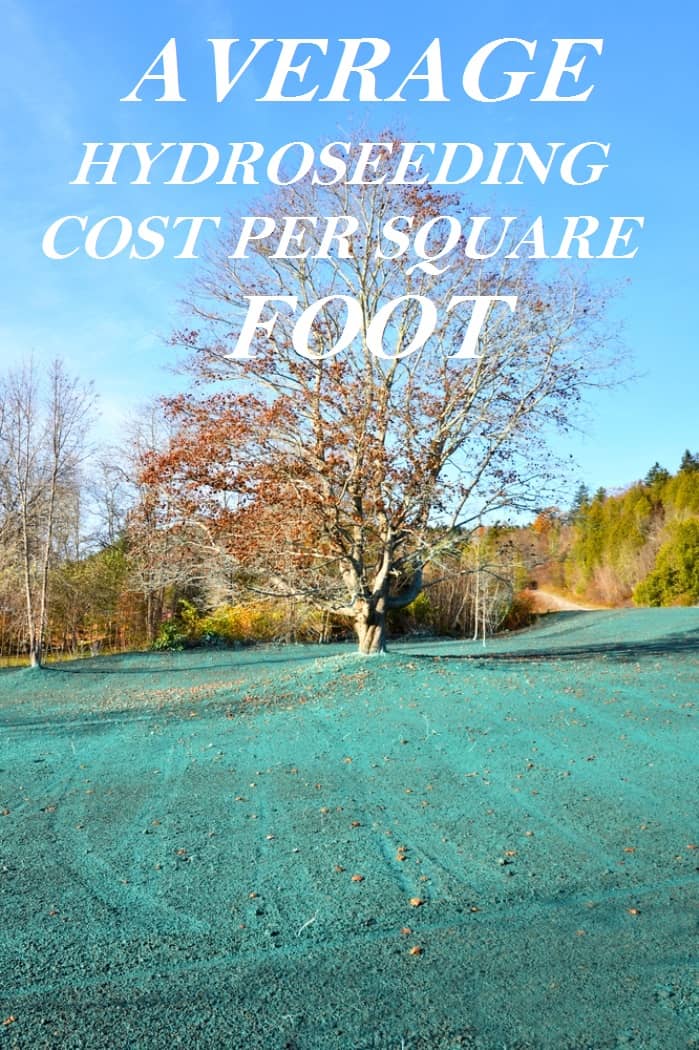 Creating a luscious green lawn is at the forefront of most homeowners' minds. However, maintaining grass is a challenging task between consistent mowing, fertilizing, aerating, and watering. Not only is having a well-maintained lawn a status symbol, but the vibrant green grass also makes you happy. Research shows that mowing your lawn boosts relaxation and even prevents mental decline with older age.
Three Ways to Plant Grass
A vast variety of methods for planting grass seed is available to homeowners, but the most common include broadcasting seed, laying sod, and hydroseeding.
Broadcast seeding is the process where seed is cast onto the lawn, watered thoroughly, and then covered with straw. The upside of this process is cost efficiency, but the downside is that the wind can blow away up to half of the seeds and hay.
Sod, or turf, is pre-grown grass that is held together by the roots in a layer of dirt, and sometimes an additional piece of material. The lawn will be created significantly faster, but the cost is usually higher and some pieces of the sod may not take root.
Hydroseeding uses a hose to project a liquid mixture of seeds, mulch, fertilizer, and water onto the lawn. There is usually very little preparation and the cost is reasonable, but the area must dry for 24 hours after the process, so weather can be a challenge.
Although hydroseeding has been around since the 1950s, it is becoming more popular today due to agricultural research on the effects of fiber and nutrients in the mixture. Many lawn owners realize that laying down dry seed is simply no longer the most effective way to grow lasting grass and they are turning to hydroseeding as a better option. However, most homeowners will immediately weigh the cost of hydroseeding.
Hydroseeding Cost Per Square Foot

Usually hydroseeding costs are calculated by square foot and sometimes by acreage if the size of the project allows for it. Two factors go into the price of hydroseeding:
The mixture itself costs anywhere from six to twenty cents per square foot and includes seed, mulch, various fertilizers and nutrients, as well as green dye to improve the appearance of your lawn while the grass grows in. Smaller areas should expect the slightly higher end of the range, around 18 cents per square foot while larger areas amounting to about an acre or more will drop to eight cents per square foot. Sometimes smaller jobs will often be charged an hourly rate instead.
Another factor which influences the cost of hydroseeding is the cost of water. The hydroseeding contractor will likely need to fill up his tank twice. The second time, he will fill it from your home's water supply, but if he needs to leave to refill and come back, this may add to labor cost. Usually, it is more cost efficient to simply let the contractor use your water source. Be sure to discuss this ahead of time with your contractor.
In total, homeowners can expect to pay anywhere from $500 to $4,000, depending on the size of their lawn. On average, homeowners pay approximately $1,000 for a typical 5,000 to 10,000 square foot lawn. Although similar in final price, each contractor may have a different way of structuring his or her hydroseeding prices. Be sure to discuss this ahead of time and know each item your contractor lists in their price. Most professional contractors include their labor cost in the cost per square foot, and if you see an additional number that seems high, be sure to ask questions. Hydroseeding is an investment into a healthy, thick lawn, and homeowners should expect their lawn to grow within two weeks and cut it within the first month.